Sweet Life in Seattle Series
*All Books can be read as Standalones*
Sweet Life in Seattle, Book 1
"A funny and sizzling romp about discovering your inner pin-up girl…"
Revenge is a dish…
Plain-Jane bakery owner Natalie Anderson has always followed the recipe for a safe life. When her husband dumps her for a seductive older woman though, it's time to throw out that recipe and start from scratch. She cooks up a plan to transform herself from mousy brown to sexy blonde. Meanwhile, she's trying to expand her Seattle bakery, La Dolce Vita, but runs into an obstacle in the form of her irritatingly handsome landlord.
Best served hot…
Astronomer Anthony Novello's good looks and charm usually guarantees him a free pass with women, though that's not the case with his new tenant, Natalie. Plain, plump, and persnickety—he's never met a woman more annoying. But when Anthony returns from a telescope observing run, he makes a discovery of the non-celestial kind—Natalie has changed. He's amazed to find himself attracted to her. Sparks fly as he tries to convince her there's more to him than meets the eye.
To cheating husbands…
However, when Natalie's ex-husband decides to win her back, she's forced to choose. Is her year of living blonde over? Or is this the start of a new and much sweeter life…
Warning: Contains one hot astrophysicist, a curvaceous and stubborn heroine, humorous situations, steamy sex scenes, a villainous ex-husband, his crazy cougar mistress, and the story of how when opposites attract they sometimes–against all odds–fall in love.
Sweet Life in Seattle, Book 2
"Steamy and fun, an irresistible story of one woman's obsession and the jerk-like object of her unrequited love…"
Wedding cake baker Blair Thomas loves her life. Her business is thriving, her Seattle condo has a great view of the water, and her refurbished '65 convertible Mustang "Isadora" is the coolest car ever. She barely even thinks about that jerk she married five years ago. The one who abandoned her after four months of marriage. The one who left a note on her pillow saying, "See you later, babe."
Seriously, who does that?
So what if she was once obsessively in love with him. He's her best friend's older brother and for years he barely even knew she was alive. He never loved her, and he only married her because of a drunken mistake. At least she's over him.
Definitely over him.
The only problem is Blair never got around to divorcing him so technically they're still married. And after five years of traveling the world—Nathan "Road" Church—has finally decided to come home. He arrived on Blair's doorstep this morning, and now he's in her bathroom taking a shower. The nerve of him! Oh, and did I mention he's still hot? Blair doesn't know what to do.
The jerk has returned.
Warning: Contains one sexy jerk, humorous situations, a heroine with obsessive compulsive disorder, cussing and swearing, steamy love scenes, and references to a part of the male anatomy that doesn't crow like a rooster – but certainly rises in the early morning.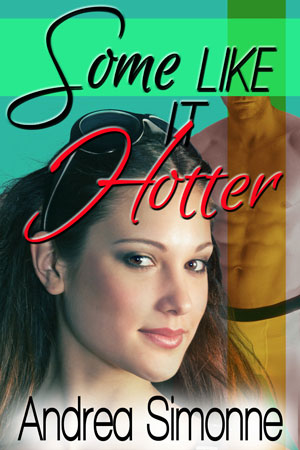 Sweet Life in Seattle, Book 3
Sometimes with men…
After two failed marriages, sculptor Lindsay West swears she'll never marry again. What's the point? Marriage is like agreeing to eat the same flavor of ice cream for the rest of your life. No, thanks. While she's in Berlin as part of an artist-in-residence program, her studio is robbed and she suddenly finds herself in a desperate situation.
As with life…
Most plastic surgeons are up to their neck in face lifts and boob jobs, but not Giovanni Novello. He's spent the past four years traveling to some of the most dangerous places in the world to help needy children. Some would call him a saint—though others would call him something far less flattering, because when Giovanni's not working he has a womanizing problem. Unfortunately Lindsay experienced this problem first hand after he abandoned her in a hotel room.
You have to break your own rules…
But now Giovanni finds her in Berlin and he needs a favor, a favor that involves Lindsay doing the one thing she swore she'd never do again.
Warning: Contains one overbearing surgeon who's sexy as hell, one vampy heroine who plays poker and cusses too much, a variety of steamy sexual acts, and the story of two people who help each other heal from the past as they fall completely and utterly in love.

_____________________
Running into an old boyfriend is bad enough, but why does it always happen when you look your worst?
Kate Alexander is wearing gray sweats, no makeup, and feels as glamorous as a pile of dirty laundry when she runs into her hunky ex, Ben Mathews.  Ben is the only man who's ever asked her to marry him. And now still single, and closing in on her thirty-fifth birthday, Kate suspects her shelf life is nearing its expiration date. Though Ben once broke her heart she's convinced fate has brought them together for a second chance at love.
The problem is Declan O'Connor, a sexy Irishman. Kate considers him a friend—except she's been having some very un-friend like thoughts about him. They shared a hot kiss one night, before Ben reentered her life, and now she can't stop thinking about it. Despite the attraction with Ben, Kate is remembering her old resentments of him all too well. But then Ben asks her to marry him again and her second chance has finally arrived. Is this what she really wants though?
From Seattle to Dublin, from the old to the new, Kate is caught between playing it safe or playing with fire.