Two wonderful things happened over the past week. The first was Fire Down Below made bestseller status over at All Romance eBooks! Yay! A lovely star now graces my page on their site. The second wonderful thing was Fire Down Below also hit Amazon's best seller lists in both romance and romantic comedy over the weekend! Yay again!
Here you can see Fire Down Below looking sexy at All Romance eBooks after I got my lovely bestseller star! Woo hoo!
Here is a screenshot of my ride to glory on Amazon. I think my shriek of joy was heard around the neighborhood. It might not be #1 or anything, but for an unknown author with a single book out, I was super happy!
And here's a picture of Chris Hemsworth…just because. I mean, dang. (Hey, how did that get in here?!)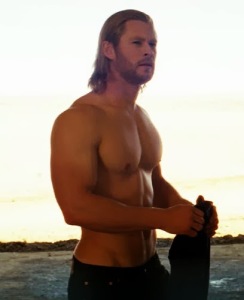 Let's hope we see Fire Down Below and Year of Living Blonde (coming February 2015) making an appearance on all sorts of best seller lists! 🙂