It's finally here!
One unflappable, poker-playing artist. One overbearing, womanizing surgeon. One night of passion gone wrong.
He wants a favor. She wants him to f*#k off.
Yes, it's Book 3 in the Sweet Life in Seattle Series. Lindsay and Giovanni's story. What happens when two passionate, secretive people come together? Steamy mayhem, that's what.
The ebook is available on Amazon for 3.99 or free for those of you in Kindle Unlimited. Paperback coming soon!
We have an ARC list winner for the $30 Amazon gift card giveaway. Congratulations to Ccohen314!
If you enjoy my books, you might like to check out my ARC list. It's a way to get a chance to read them before they're published. See details and sign up HERE.
***CLOSED***
Are you interested in reading Some Like It Hotter before it's published on August 16? I'm trying something new with this release by offering an ARC (Advance Review Copy) to my readers.
Here's out it works:
You sign up 

HERE

 and a week before the book goes live, I'll send you an email with a link to download your ARC of Some Like it Hotter.
After you've read the book, post your honest review on Amazon by August 30, 2016.
EMAIL me the link to your review by August 31, 2016 and I'll enter you in a drawing to win a $30 Amazon gift card. Yay! (The drawing will be held September 10, 2016)
It's my first time doing one of these, so hopefully it will all go smoothly. If you download the ARC and run out of time to post the review before August 31, 2016, it's okay. Just send me a link to your Amazon review as soon as you can post it. You won't be entered in the drawing for the gift card, but I'll still keep you on my ARC list for future releases.  If you download the ARC and don't post a review at all then I'll take you off the list for future releases.
Any questions or comments? Drop me an email. As many of you are probably aware, reviews are incredibly important to writers since our books are basically invisible without them. Thank you for your interest in being an ARC reader!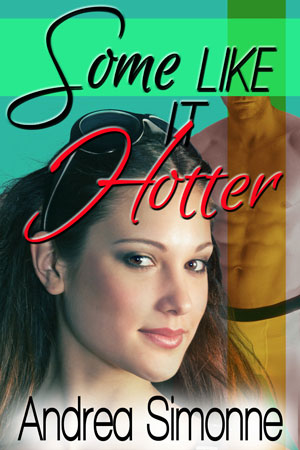 _____________________________________________